Versions Compared
Key
This line was added.

This line was removed.

Formatting was changed.
By using proven face tracking and analysis technology, brands can gather valuable information about their customers. Market research can be carried out remotely - all the participants need is an internet connection and a standard web camera. It's a simple, cost-efficient and convenient way for brands to really get to know the most important people in their business – their customers – and make sure they deliver the customer experience that meets their expectations.
Eye tracking lets you analyze what people tend to look at, when, and for how long. This allows you to better understand the thinking and decision-making processes of your target audience in order to pinpoint the ad formats, layouts, content etc., that are most likely to be successful.
Emotion recognition helps brands understand what emotionally engages their target audience in order to create better, more relevant content and optimize advertising spend. For example, emotion recognition lets you pinpoint how your ads make people feel, learn how customers navigate your website, carry our A/B testing, and more.
Our technology is easy to integrate into any existing application, allowing you to build the exact functionalities you need to carry out reliable market research. You can also rely on us for custom development – our experienced team will deliver a ready-made solution fully customized for your needs.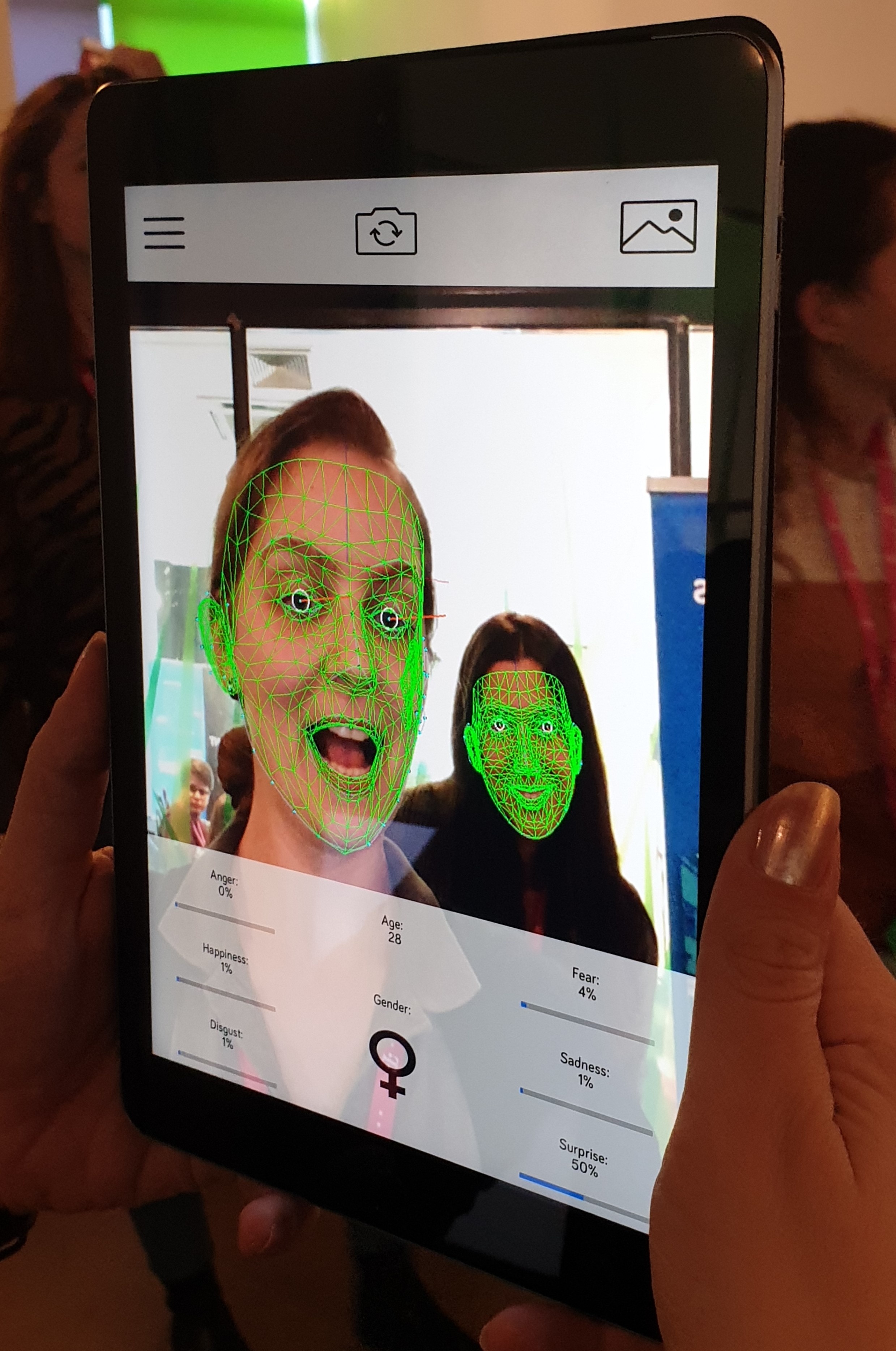 Tip
Visage Technologies consulting and custom development services are available to adapt the technology in terms of precision, performance and any other requirements in order to meet the needs of specific applications.